Site Information
Official State Marker Plaque
(the Guest House Museum in the background)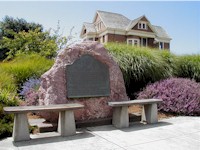 | | |
| --- | --- |
| Landmark Number: | 615 |
| Location: | 321 Main Street, Fort Bragg, Mendocino County |
| Marker Plaque: | Official State Plaque |
Description
Fort Bragg was established on June 11, 1857, by 1st Lieutenant Horatio Gates Gibson, 3rd Artillery, US Army. Gibson, who later became a Brigadier General, named the fort in honor of his former company commander Braxton Bragg. The fort was abandonded in October 1864.

Today, Fort Bragg is a town of over 7,000 residents.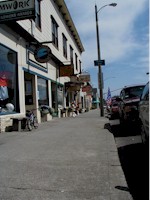 Shops and cafes along a downtown sidewalk on a sunny summer afternoon.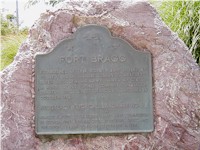 Close-up of the official state marker plaque.

Map
Location and Vicinity Map
Detail Map
View larger map on OpenStreetMap or Google Maps