Site Information
The Sun House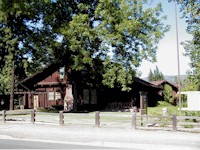 | | |
| --- | --- |
| Landmark Number: | 926 |
| Location: | 431 South Main Street, Ukiah, Mendocino County |
| Marker Plaque: | Official State Plaque |
Description
This house, constructed in 1911-12, is a unique Craftsman style redwood building which incorporates northwestern designs into its architecture. The Sun House was designed by George Wilcox and John W. and Grace Carpenter Hudson. Dr. Hudson was a recognized authority on American Indians, and especially California Pomo Indians. Mrs. Hudson, an outstanding artist, became widely known for her paintings of Pomo life.

The Sun House from a slightly different angle showing the grounds and gardens.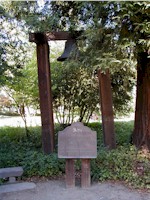 The official state marker plaque is located in the gardens.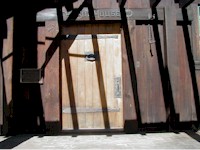 The front door.

Map
Location and Vicinity Map
Detail Map
View larger map on OpenStreetMap or Google Maps