Site Information
| | |
| --- | --- |
| Landmark Number: | 864 |
| Location: | 659 1st Street, Woodland, Yolo County |
| Marker Plaque: | Official State Plaque |
Description
The Gable Mansion is an Italianate-style Victorian Mansion built in 1885.
The Gable Mansion, an outstanding example of 19th-century Victorian Italianate architecture, is one of the last of its style, size, and proportion in California. This structure was built in 1885 for Amos and Harvey Gable, pioneer Yolo County ranchers.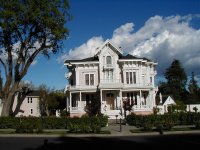 View from the Front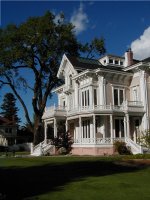 Another View. Marker Plaque Can Be Seen on Porch.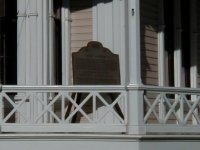 Official Marker Plaque on Front Porch

Map
Location and Vicinity Map
Detail Map
View larger map on OpenStreetMap or Google Maps