Site Information
Mitchler Hotel (now Murphys Hotel)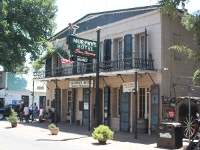 | | |
| --- | --- |
| Landmark Number: | 267 |
| Location: | 457 Main Street at Algiers Street, Murphys, Calaveras County |
| Marker Plaque: | Official State Plaque |
Description
From the State Office of Historic Preservation web site:
This is one of the oldest hotels still operating in California. First called the Sperry and Perry Hotel, it was opened by James L. Sperry and John Perry on August 20, 1856. Henry Atwood was its proprietor in 1881 - later, ownership passed to Harvey Blood. Renamed the Mitchler Hotel in 1882, and the Murphys Hotel in 1945 by the McKimins family, it was bought by a College of the Pacific group in 1963.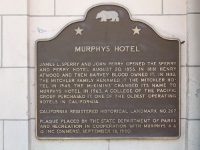 Office state marker plaque.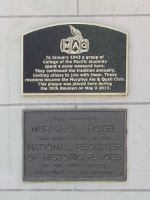 Other marker plaques.

Map
Location and Vicinity Map
Detail Map
View larger map on OpenStreetMap or Google Maps